NIDA's Addiction Science Award Winners Announced
(May 18, 2018) Each year during May high school students from across the globe compete in the Intel International Science and Engineering Fair (ISEF) – the largest science fair in the world.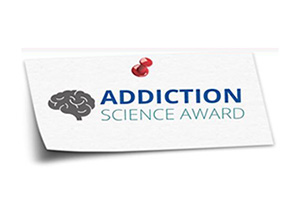 During the event, the National Institute on Drug Abuse (NIDA) awards three of the science projects with its Addiction Science Award.
Projects that focus addiction, its biology, and its health consequences are considered for the honor.
The winners of this year's contest have been announced!
First Place
Students: Mia Yu and Daphne Liu
Science project title: Undetected Suicide: Classification of Undetermined Drug-Related Deaths Using Machine Learning Techniques
Second Place
Students: Rohan Arora, Venkat Krishnan, and Anil Tolwani
Science project title: LabTrak: A Micro-Telemetry Device for Modeling Mice Behavior
Third Place
Student: Saadh Ahmed
Science project title: Development of a Drug-Likeness Rule for Natural Products
First place winner receives $2500, second place winner receives $1500 and third place winner receives $1000. Winners were announced during a ceremony at the Fair are invited to visit the National Institute of Health in Bethesda, Maryland.
Learn more about the winners, the competition (including resources for project ideas), and check out interviews from past years' winners on NIDA's website.