Survey: Opioid Use Among 12th Graders Down
According to the latest Monitoring the Future study, the use of Vicodin, a highly addictive prescription pain reliever that can be used to get high, has tumbled significantly among 12th graders over the past four years.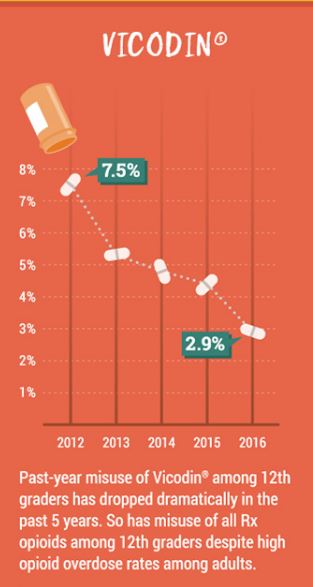 (Chart created by the National Institute on Drug Abuse)
In addition, the misuse of all prescription opioids has decreased among 12th graders, even as use and overdose rates continue to rise for adults.
Check out the full PDF version of the survey.