What Is Lean?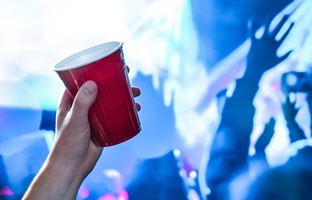 (The NIDA Blog Team, July 13) We've described the risks of misusing cough and cold medicines to get high. Prescription cough medicines that contain promethazine (an antihistamine) or codeine are sometimes combined with soda and candy in a drink called "lean" or "sizzurp."
Lean is sometimes used at electronic dance music (EDM) parties, and a recent study found that half of the references to codeine use on Instagram were about lean.
Plus, last year in NIDA's Chat Day during National Drug and Alcohol Facts Week®, teens had questions about lean. So, let's look at the facts about it.
Some of lean's effects come from misusing promethazine-codeine cough medicine in any form (syrup, gels, or capsules):
Codeine is an opioid (like morphine, oxycodone, and heroin). Misusing codeine—and that includes using lean—can cause a person's heart rate and breathing to slow down. Read more on NIDA's website.