From Teaching English to Helping Capture El Chapo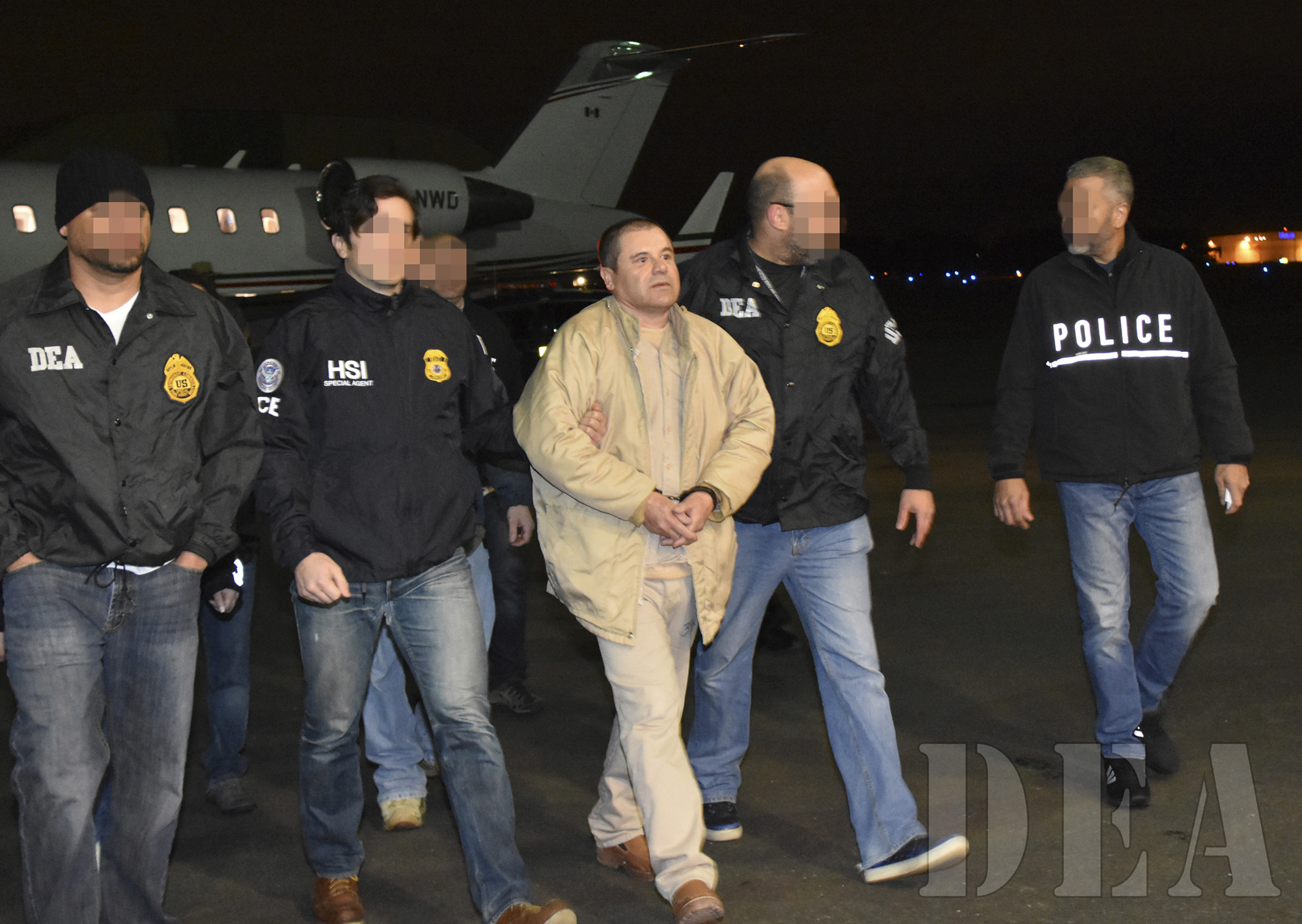 This is the sixth installment in a series of profiles featuring DEA special agents, diversion investigators, chemists, and more. Learn about the tough but fulfilling, fascinating, and vital work these DEA personnel do, as well as the many different ways to get involved in fighting drug misuse.
For our sixth profile, we will be interviewing Field Intelligence Manager Jennifer. 
What motivated you to join the DEA?
At the time, my conception of being an intelligence analyst was not of being a law enforcement intelligence analyst. My background was in teaching (English) with a short detour in mortgage banking (underwriting), but I knew I was interested in the DEA mission, because my husband already worked for the DEA. The DEA mission, and a drive to work in public service, was already appealing – add to that a job where I could write, and it seemed like a perfect fit. I thought I'd spend a career working in strategic intelligence, doing deep-dive research, and writing reports for and briefing policy makers. When I got my first assignment in a field office instead of headquarters, working alongside agents and task force officers, I learned right away that being on and supporting an operational team – "the tip of the spear" – was the actual perfect fit.
What does an average day as a Field Intelligence Manager look like for you?
One of the things I love most about this job is that there is no such thing as "an average day." In more than 25 years with the DEA, I've rarely done the same thing two days in a row. As the senior Intelligence official in a DEA field division, most of my time is spent developing and maintaining strategies and plans for addressing mission priorities, in coordination with my Enforcement and Diversion colleagues and the division Intelligence team. I also ensure the analysts and Intelligence supervisors have what they need in order to "action" those strategies and plans, whether that action is to help develop and advance an investigation, interpret data, or produce a written assessment, among other things. I work daily with other members of the division management team and our office head, to share/provide/request information and to give updates on ongoing issues. I also work closely with our demand reduction, training, and outreach staffs to provide training on Intelligence capabilities and drug trends, or to brief community partners on drug threats.  
What has been your proudest moment as a Field Intelligence Manager thus far?
I have so many proud moments, but almost all of them have to do with an analyst or supervisor on my team getting recognition. Recently, I was really proud when a task force officer dropped by my office unexpectedly to tell me how much of a difference the work of an intelligence analyst was making in his biggest case. Analysts nearly always play a behind-the-scenes role in a case or a program or special initiative, so it's especially gratifying when someone goes out of their way to credit the work of the analyst for an investigation's success or results. For example, I was exceptionally proud of the work analysts did toward the capture of Chapo Guzman (El Chapo), which happened while I was the Field Intelligence Manager in Mexico…but the analysts' names aren't in any of the reporting you'd read on the case; they aren't the ones quoted by the newspapers.
It was indeed an exciting time to be in Mexico!  The actual U.S. advisory team was quite small, but I was fortunate to have a couple of Intelligence Analysts on that team who were wholly dedicated to supporting our agents, as well as U.S. and host nation partners, during the Chapo capture mission(s). As a supervisor, I found myself disappointed to no longer be on the front lines of intelligence collection and analysis; that said, I had the privilege of working very closely with the U.S. Marshals (Technical Operations Group) that is co-located with DEA in the Embassy under the Special Operations Division (SOD) banner and enjoyed both existing and new partnerships with the DEA team from SOD that helped spearhead the mission(s). One of my analysts worked on the case development side and continued to provide valuable analytical insights over the course of the investigation. Another one of my analysts worked on the technical collection side and was the key in identifying the unique communication structure of Chapo's organization and subsequently identifying vulnerabilities within that structure for exploitation by investigators. He, in particular, worked extremely long hours – often overnight – in coordination with host nation investigators, an SOD analyst, and a USMS TOG supervisor. Though there were setbacks and challenges along the way, some of which have been publicized, the ultimate success of the operation speaks for itself.
How can young people who wish to become a Field Intelligence Manager best prepare themselves for the job?
Simply put, a Field Intelligence Manager is a second-line Intelligence supervisor.  First, you're an intelligence analyst (this is the Intelligence Research Specialist job series in DEA), then an Intelligence supervisor – so, step one is to make yourself competitive for the position of Intelligence Research Specialist in the DEA. A person who aspires to this work should focus on some fundamentals, like maintaining a drug-free lifestyle consistent with passing a background investigation and obtaining a security clearance. In addition, applicants should attain an educational foundation that emphasizes critical thinking, research, writing, and data analysis. A degree in Criminal Justice isn't necessary and, in fact, the most outstanding analysts I've worked with over my 25+ years at the DEA had degrees in subject matter areas that focus on the skills I named above. On the road toward becoming a FIM, strive to get as much experience in different functional and geographic areas as you can as an Intelligence Research Specialist and, later, as a supervisor. 
The synthetic opioid fentanyl – often mixed into other drugs – is now responsible for tens of thousands of American deaths per year. How has the fentanyl epidemic changed your job?
I've been with the DEA long enough to witness a cycle in drug trends, and how each iteration is more dangerous than the last. For example, there was a heroin epidemic when I first got hired by the DEA in 1997: the introduction of a "cleaner" type of heroin that was attractive to younger users because it could be snorted, so kids didn't have to use needles or face the stigma of being an intravenous drug user. It made national news when suburban high schoolers started dying of heroin overdoses. When opioid trends cycled back, it was pharmaceutical drugs – and poisonings escalated well past the late 1990s numbers. And when the opioid cycle evolved again, it was fentanyl – now responsible, as your question indicates, for tens of thousands of deaths. As an intelligence analyst, these cycles force me to ask "what's next?" – but the immediacy of the epidemic, more importantly, makes me ask "what can we do to help?"  As a result, the analysts on the division team are engaged in identifying the dealers whose product has resulted in these deaths and assisting in acquiring and compiling the evidence needed to hold those dealers and suppliers responsible. And we're all more engaged than ever in community outreach programs – we talk about the fentanyl threat and promote safety and awareness with local businesses, schools, neighborhood groups, the media, and with our education, prevention, treatment, and law enforcement partners.
Aug. 1 Profile: Meet Special Agent Dave
Aug. 17 Profile: From Searching Tunnels to Undercover at a Rave...
Aug. 31 Profile: Fighting the Jalisco Cartel as an Intelligence Analyst
Sept. 14 Profile: Working With His Wife to Dismantle Drug-Peddling Prison Gang
Sept. 28 Profile: Meth Hidden in a Gas Tank? Helping DEA as a Chemist