At least a dozen elementary students exposed to marijuana gummies, police say; mom arrested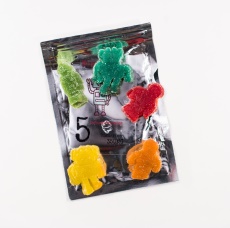 (CNN, February 5) Gummy candy laced with marijuana sent Cleveland elementary school students – ages 5 to 9 – to the hospital.
Police arrested the mother of the student who they believe brought the candy and shared it with at least 12 classmates. The school alerted the police after a teacher's aide found packaging in one of the classrooms that indicated the candy the children were consuming had drugs in it, CNN reports.  The children were tested and released from the hospital. Read more.