Marijuana use linked to greater psychosis risk in teens
(
Medical News Today
, July 5) Teens that frequently use marijuana are more likely to experience psychotic-like episodes, according to new research from Canada.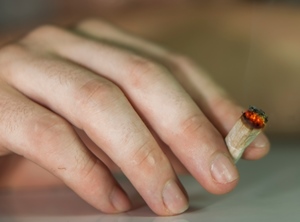 Symptoms of psychosis include hallucinations, delusions and mood changes.
 
Researchers from the University of Montreal looked at data from 2,566 teens between 13 and 16 years old. For four years, the teens completed questionnaires about their drug use and psychiatric symptoms, and also took IQ and memory tests.
 
They found that, compared with other teenagers, teens who increased their marijuana use from occasionally to weekly or daily were 159 percent more likely to have psychotic-like experiences.
 
"Our findings confirm that becoming a more regular marijuana user during adolescence is, indeed, associated with a risk of psychotic symptoms," lead study author Josiane Bourque said.
Read more.