Teen Mom 2 Star Opens Up About Heroin Addiction
Friday June 23, 2017
(Women's Health, June 13) At one point in her life, Jenelle Evans, one of the stars of MTV's Teen Mom 2, was shooting up heroin 4-5 times a day.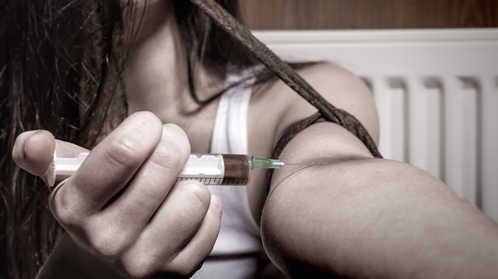 "I won't glamorize the drug by going into the long details of why people love it so...much," she wrote in her new book "Read Between the Lines: From the Diary of a Teenage Mom" according an excerpt from E!.
Her addiction damaged her relationships with many of her loved ones, including her first son Jace.
"I disowned my mother and siblings and friends, but the truth is no one wants to talk to you when they suspect you're a junkie," she wrote.
"It hurt my heart, made me sick to my soul that I couldn't see my son. I filled that hateful void with more drugs." 
After blacking out, Jenelle checked into a New Jersey facility for treatment. She reconnected to her mom after she was released. Read more.