What's Your High?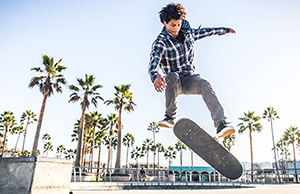 Whether it's skateboarding, writing or dancing, many teens turn to a lot of activities for a "high," instead of using drugs.
Myhigh, an organization created by teens, helps to showcase different drug-free ways they get high by promoting hashtags like #myhigh, #whatsyourhigh, #dontbepressured, #positivleynegative on their Instagram.
What's your favorite drug-free high? Use one of the hashtags above to let everyone know.