New Report: Teen Marijuana Vaping Increases
Friday March 24, 2023
Image

Despite the risks, more and more teens are vaping marijuana.
According to the latest Monitoring the Future Study, the percentage of 12th graders who admitted to vaping marijuana (THC) oil within the last month doubled from the previous year.
Between 2018 and 2019, past month marijuana vaping also rose among 8th graders (from 2.6% to 3.9%), and among 10th graders (from 7% to 12.6%). See the infographic below for more information.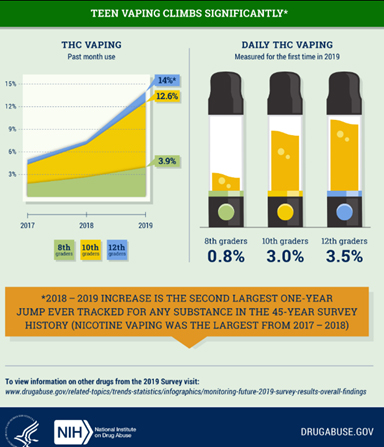 (Click on the infographic above to see all of the infographics created for 2019's survey.)
What are the effects of using marijuana concentrates?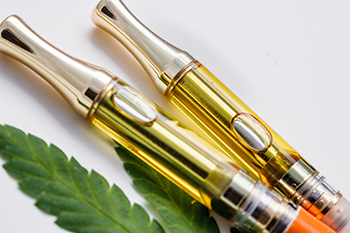 Because it's a highly concentrated form of marijuana, THC oil and other marijuana concentrates may be more intense than plant marijuana use. 
Right now, we don't know the long-term effects of using marijuana concentrates. But we do know that the effects of using plant marijuana include paranoia, anxiety, panic attacks, and hallucinations.
In addition, using plant marijuana increases your heart rate and blood pressure. Plant marijuana users may also experience withdrawal and addiction problems.